Meet Dr. Angela Ciresi
"I want my patients to feel welcomed and comfortable!" – Dr. Ciresi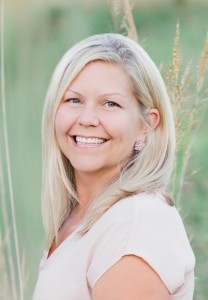 Since 2009, Dr. Ciresi has delivered state-of-the-art chiropractic care to the members of her family-based hometown practice. At Ciresi Chiropractic we treat your family as our family, from newborns, children and adolescents to sports enthusiasts, parents and seniors in their golden years. We feature a gentle, patient-centered approach to health care, with an emphasis on prenatal and pediatric chiropractic.
A Balanced Approach to Life
Dr. Ciresi always knew that she wanted to be in a helping profession, one that allowed her to help people help themselves.
I was very attracted to healing arts that were based on the holistic principles of nature. In 1993, chiropractic found me when I was accepted into National College of Chiropractic in Lombard, Illinois. During her studies, Dr. Ciresi met and married fellow student Dr. Christopher Caliri.
Upon receiving her Doctor of Chiropractic degree in 1997, she treated hundreds of patients while working for another doctor over the course of four years. In 2002 she decided to take eight years off to be a nurturing, stay-at-home mom for her three daughters. "Chiropractic has allowed me to write my own story, and has given balance and value to my life."

A Thirst for Knowledge and Community
Dr. Ciresi has received certification in the renowned Webster technique through the International Chiropractic Pediatric Association (ICPA). She additionally holds memberships in these organizations:
American Chiropractic Association (ACA)
Chiropractic Society of Rhode Island (CSRI)
East Greenwich Chamber of Commerce
Life Outside the Office
Dr. Ciresi has a 25-year background in fitness instruction, and to this day remains an avid yoga enthusiast. As an involved community member, she also supports many local schools and sports teams. When she's not busy attending to the needs of her loyal patients and her loving family, you can find her at home, cooking, baking and gardening.
The experienced and dedicated treatment at our chiropractic care center is all about you. We always go the extra mile to ensure your health and well-being.
---
Dr. Angela Ciresi | Chiropractor East Greenwich | (401) 398-2468